I met Bridgette & Jeremy at our Crossfit gym last spring, a few months after they'd been engaged. They were a DREAM couple. I'm talking flawless style between both of them, man buns and a boho queen. Little did I know that they would be the biggest encouragement to me and my business or that every detail of their story would bring me to tears. Let's see if I can do it justice.
Bridgette & Jeremy met two years ago while working at Whiskey Cake. Jeremy got the job as a server and coincidentally, Bridgette was actually his boss, which meant they couldn't date. But when does that stop anyone?
This story may bring me to tears, like their wedding day did but I want to do it justice so I will give you all the details.
Bridgette's dad passed away about seven months before they met. He was very ill and Bridgette was his caretaker from day one. I can only imagine how hard that would've been. But as I've gotten to know Bridgette, I've gotten to see how absolutely wonderful and strong she is because of what she's been through.
In the midst of the hardest season of her life, she met Jeremy. She told me that she was not in a good place, had just gotten out for a relationship, and was in no shape to be in another one. But God had other plans for her. In all of the craziness of life that weighed her down, God sent her Jermey.
They started dating – disregarding the boss and employee rules because no one could argue how perfect they were together. When I asked to hear all of the romantic details about the proposal Jeremy just said "Well I hired a photographer.." (YESSSS MEN – DO THIS) and proceeded to show me photos of him on one knee – on a red carpet I might add – Bridgette in the most gorgeous black dress tears rolling down her face. It was flawless and I was most definitely hooked. Because more than anything, Jeremu KNEW Bridgette inside and out. He got her dressed up, took her out for her Birthday (Oh did I mention he proposed on her birthday – yeah hella cute) and proposed to her in the fanciest most thoughtful way, ALSO not forgetting that his fiancé would want it all documented. That is love.
Fast forward to now, a little over a year later when they chose to get married on November 24th, 2019 – what would've been Bridgette's Dad's 80th birthday. The entire day was devoted to him. All day we saw glimpses of him. Bridgette had ladybugs all over her during her bridals, which she said symbolized him. We saw them from the moment they started getting ready until they had their grand exit.
Mario, Bridgette's Dad, sounds like a wonderful man. He would've showered his little girl with love on her big day. And he would be overjoyed to know that the man she said "I do" to did just that all day long. The vows that these two gave each other sounded like something taken out of a Nicholas Sparks book. But that was just it – this was a real-life fairytale love story. And anyone around would tell you the same thing.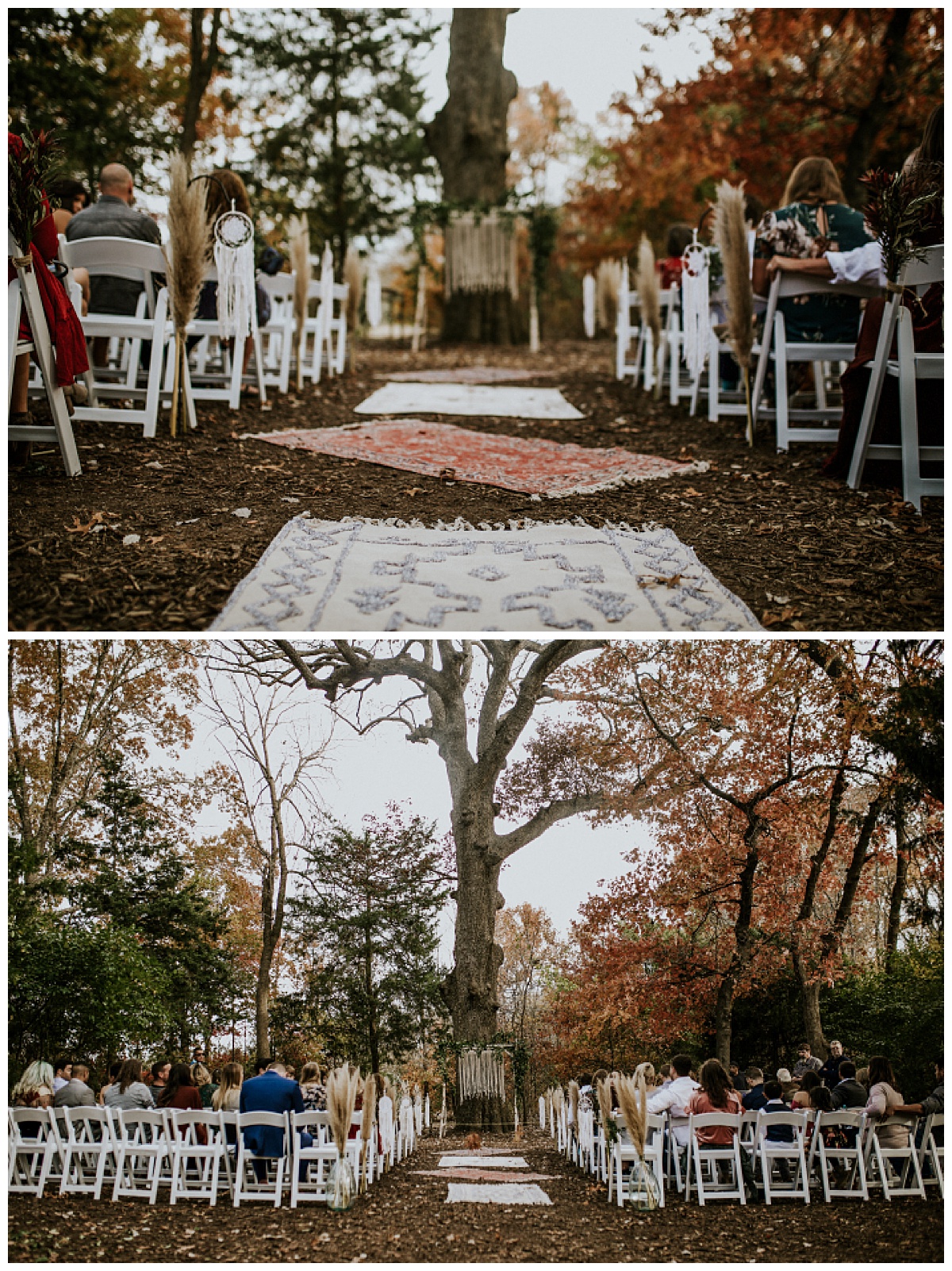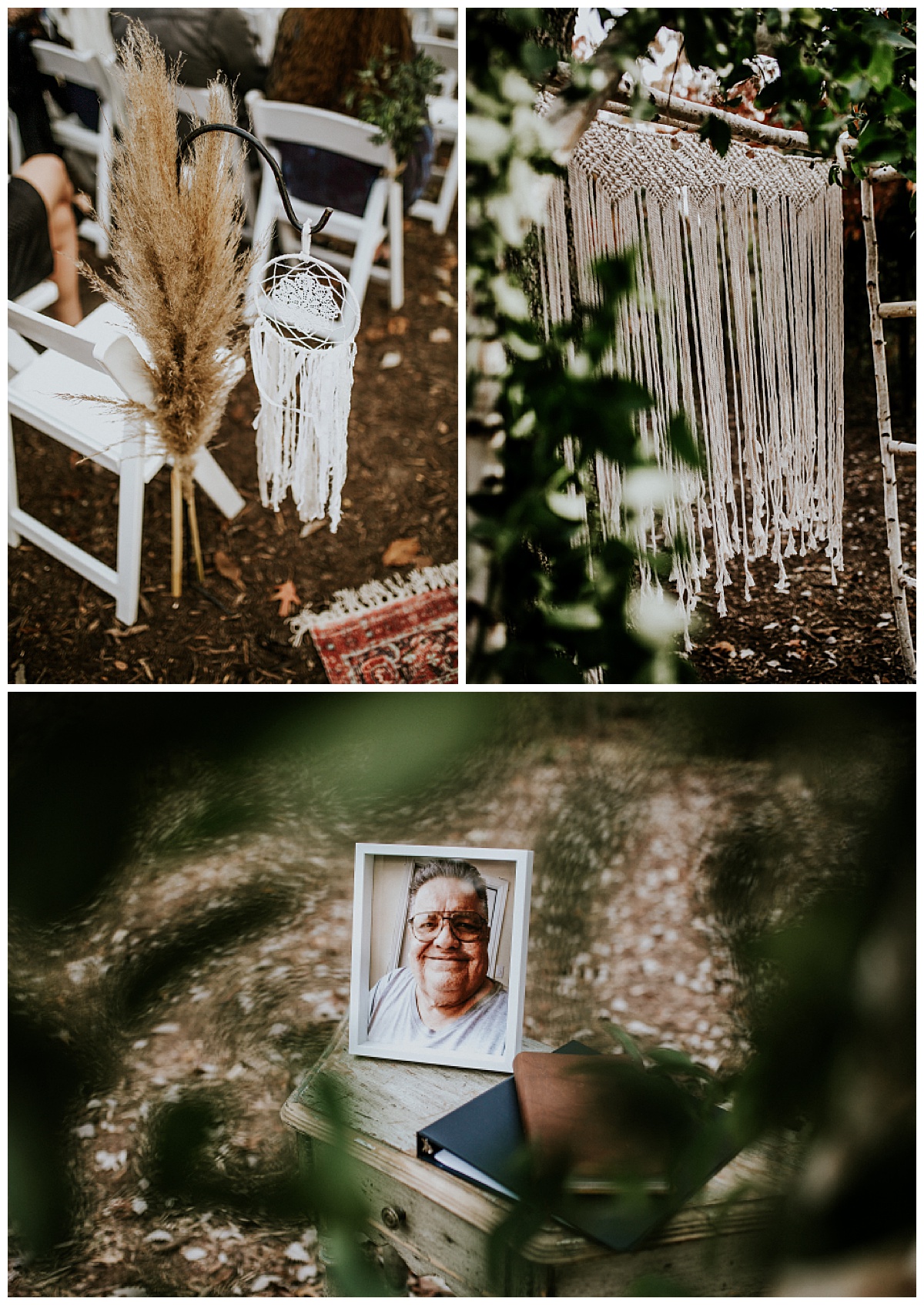 During the first dances, Bridgette had just planned to skip the father daughter dance. Jeremy had better plans. The wedding planner let me in on this secret a couple of days before the wedding so I would be ready, but nothing could've prepared me for this night. After Jeremy finished his dance with his mother, the DJ announced the bride and family dance. Rather than skip her dance, Jeremy arranged a dance for Bridgette to dance with every member of her family during her song. In tears and one by one they switched out dance partners, every one filling in for Mario. This was one of the most moving and special moments I have ever been able to witness. I still get chills thinking about it.
This is why I want to know stories. Because it's always more than just a wedding or a simple relationship. There is so much that knits Jeremy and Bridgette together. And the most beautiful thing I've watched unfold is how much these two honor Mario in everything they do. From their wedding to their lives. I hope I live and love like that. That it would matter and be beautiful and meaningful.
Not only did Jeremy and Bridgette do things to honor Mario and make this special. They have a tribe of friends surrounding them always. It is so beautiful to watch. The Maid of Honor, Victoria Clarke, put together an entire video dedicated to Bridgette, Jeremy, and Mario. Little things like this happened all day long. When you are a wonderful friend full of passion and love, you tend to attract a tribe that would do anything for you. And that is what I saw in Bridgette & Jeremy's lives. There friends weren't just standing next to them on an altar, they would do absolutely anything for each other.
Now that I am sobbing on my couch reliving this beautiful day, I will end with the grand exit. My flash was messing up and I had one shot to get the perfect confetti, kissing, extravagant exit photo. I was nervous and frustrated that my gear was acting up, but I got it, and this last photo encompasses, I think, how every person felt after that day: SO SO happy for these two and celebrating with everything they had in them.
To Bridgette & Jeremy – you two are meant for each other and I am so honored I got to capture your dreams coming true for you. I love you!!!
The End ❤️